Reliance Jio Offers upto 100GB Additional Data On Purchase of Nokia 5 and Nokia 8
Reliance Jio has been dominating the Indian Telecom industry since the launch of 4G. After tieing successful knot with the smartphone companies like Samsung, Asus, Vivo, and Oppo, Reliance Jio has now joined their hands with HMD Global that deal in Nokia production. The new knot between Reliance Jio and HMD Global has brought many exciting offers on the table for the people who are looking forward to buying Nokia 5 or Nokia 8 models.
Reliance Jio has become one of the dominating names on the Indian Telecom Industry after the launch of 4G data at affordable price range. Recently the news of the Nokia and Reliance Jio collaboration floated around the country.
Reliance Jio Binds Knot with Nokia to Offer up to 100GB Additional Data 
Reliance Jio and Nokia has bound hands together to increase the sales of Nokia 5 and Nokia 8. In this offer, Reliance Jio is offering 100 GB and 50 GB additional data on the purchase of Nokia 8 and Nokia 5 respectively. This tie up with the HMD Global of Reliance Jio has been done with the motto of increasing the sale and promoting the two models of smartphone designed by Nokia that include Nokia 5 and Nokia 8. The offer has been subdivided in two groups that is Group 1 and Group 2.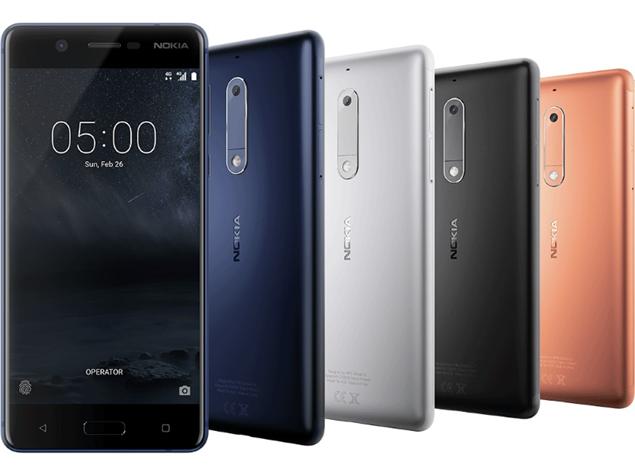 Reliance Jio offers for Nokia are divided in Two Groups, Here are the Details 
According to Telecom Talk, Where Reliance Jio and Nokia offers Group 1 include the additional 10 GB on purchase of the flagship model Nokia 8 there, Group 2 of this offer is valid for the Nokia 5 model. In the group 2 offer Reliance Jio is giving away additional 50 GB data per day. In general the division of these groups is done on the basis of mid-range smartphones and flagship models.
Also, these two offers divided in groups, group 1 and group 2 are valid for 10 months after the one time recharge of Rs. 309. The successful collaboration of the Reliance Jio with other prominent Mobile companies like Vivo, Oppo, Samsung, and Asus, Nokia has become one other name in the list.